Visitor Access Management
Visitor access management is another way for your business to go paperless, as sign-in sheets and visitor logs will become obsolete. Paperless means less hassle for your visitors and guests, and no worry of losing important visitor information as data will be centralized and automatically saved. Automating your access management is a way to increase your location's security, and provide a better streamlined entry to your facility. Instead of long reception desk lines, you will be able to provide your visitors a much more streamlined process.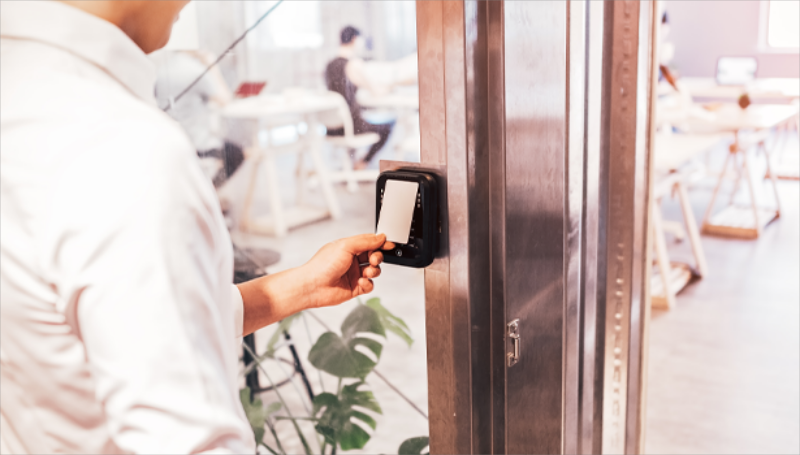 Visitor access management can be a crucial part of a business owner knowing who is on the premises - even if they are not there. Visitor access management is able to let you limit which guests or employees' access to location throughout your premises and you are able to track their movements and verify through live video recording. You will know when they arrive, leave, and more.
Visitor access management is a way to enhance your communication and visitor experience. Examples of visitor access management would include a guard shack at a gated resort, the entering of a code being required for entry to a gated community, or license plate recognition being at the entry and exit driveways of commercial locations. Visitor access management is intended to be easy for non-technical users to navigate while keeping your business or property safe.
Visitor access management is a way for businesses to minimize risk by gaining better visibility into visitor activity and maximize the safety of your business's environment. Depending on your industry, you may need visitor access management to meet safety and compliance requirements. Visitor access management does not have to be a stand alone solution, it may be integrated with the current systems you have in place. For more information regarding visitor access management, please do not hesitate to contact us.
ACO-6962 ACQ-5633 INSURED